When you migrate your sites, you can delegate to our service the management of its domains.
This is very simple. First, you need to create a new zone in domain management.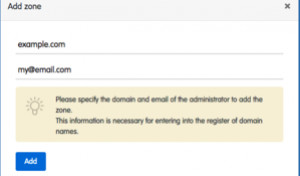 Then add the necessary A records to it, which will point to the IP address of the site. Here are 2 options:
The request will be answered by the site that is serviced by modhost.pro, and then you just need to select it from a list
Or, if the site is on another hosting, specify its IP manually.
The first option is more convenient because if you move to another server within our hosting, the necessary A records will be changed automatically.
After that, it remains only to delegate your domain to our servers:
ns1.modhost.pro
ns2.modhost.pro
ns3.modhost.pro
ns4.modhost.pro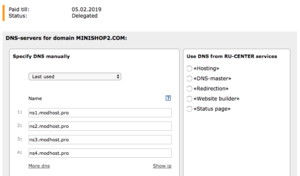 If suddenly, for some reason, your registrar does not want to work with these NS servers, enter those:
ns1.selectel.org
ns2.selectel.org
ns3.selectel.org
ns4.selectel.org

If you want to use Yandex mail (or another service), you need to transfer therefrom 3 more entries.
MX record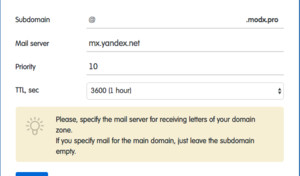 And 2 TXT records. One with SPF rules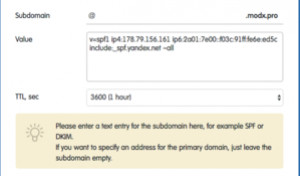 Second with DKIM signature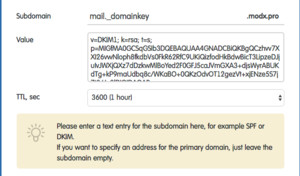 Do not forget that you bought the saem domain from your registrar, we only give it to you for maintenance, For its own convenience. Regarding the renewal of payment for the domain, you still need to contact your registrar.